Talk 2 Control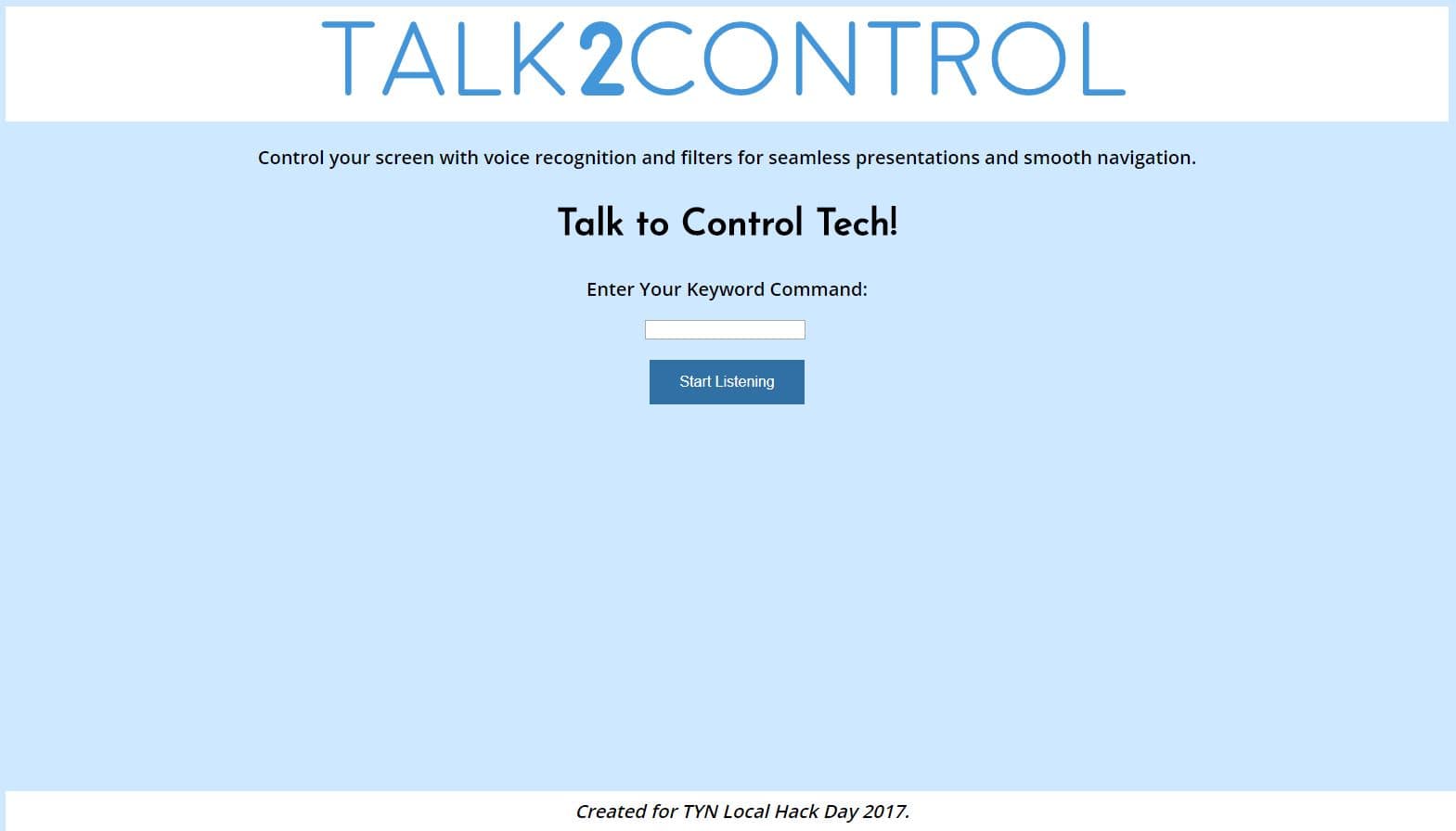 Talk 2 Control main page!
Talk 2 Control is a web application that controls your screen using voice recognition!
The project was deployed as a Linux server at http://talk2control.tech. (Unfortunately, it is no longer active)
"Control your slides with Talk 2 Control magic!"
The project was built with Python, Flask, HTML, CSS, and JavaScript, and deployed on Digital Ocean.
p5.speech was used for voice recognition.
Talk 2 Control was created at Local Hack Day at Shopify Toronto, a 12-hour hackathon at the Shopify HQ.
Our team won 1st Place!
Check out the project page and learn about how it was created at Devpost!
Read my blog post about the experience at the event.
Head to my GitHub repository.